Hello friends, it's been a minute.  I am sorry I have abandoned you for TWO YEARS (life happens), but am happy to be here for the beginning of a brand new Bachelor season, with a new bachelor Peter.
So let's get to it, shall we?  First, let's talk about Peter and what we know about his season so far, because it looks like things are going down a little differently.  As a reminder, this is a SPOILER-FREE zone.  I haven't read spoilers for this season and don't plan to.  That being said, there's a lot of noise about this season and as a regular consumer of Bachelor content (Reddit, podcasts, interviews), it's clear something is up.  Peter has explicitly called out spoilers and said that no one will be able to spoil this season.  Chris Harrison has made similar comments.  As far as I know, that has held true and no spoilers have been released, at least about the ending.  The general consensus in the blogosphere is that this season is unspoiled because it hasn't ended yet.  What I mean by that is that people think Peter either chose no one, chose someone who was not a contestant (cough, cough, Hannah B.), or chose someone but after the season stopped filming.  Maybe this is all a gimmick to lend credence to Hannah B.'s appearance on Peter's premiere, but for whatever reasons, this season is likely to be an interesting one!
Peter as the Bachelor
As an initial matter, I thought Peter gave an above-average performance on his first night at "The Bachelor."  He was pretty vanilla on Hannah B.'s season, windmill night aside, but handled the women very well.  He was gracious, attentive, humble, and confident all at the same time.  And his convo with Hannah B. was just HEARTBREAKING.
Hannah B.
This really was the whole episode for me, and the most real this show can get.  I know people are tired of seeing Hannah B. crying on their screens (myself included, but more for her sake – hasn't she been through enough???) but let's walk through this.  Hannah was competing on Dancing With The Stars in the LA-area by the time Peter's season started filming.  It is common knowledge that Mike Fleiss (problematic creator of the franchise) does not like his leading ladies to go on DWTS, even though he routinely lets the male leads do it.  There's a lot on this.  Hannah B. was the first Bachelorette who has been allowed to have the gig since the first Bachelorette ever, Trista, whereas four former bachelors have done it, not including Grocery Store Joe.
Given Mike Fleiss's very protectionist approach to having his female leads participate in DWTS, I don't think it's too far-fetched to think that in exchange, Hannah agreed to show up on Peter's season (and in fact, her contract may have required her to do so regardless).  Does that mean she was contractually obligated to share her lingering feelings with the new lead?  Of course not.  But I do feel for her, because it didn't look like she really wanted to be on that date and I don't think she had a choice in the matter.
So let's break it down.  Hannah had a rocky season, to say the least.  She got engaged to Jed which ended in a great ball of flames sometime over the summer.  They were officially over by the time her season concluded, on July 30, 2019.  Hannah then goes out for one date with Tyler C., on August 1, 2019.  That, as we all know, goes nowhere, as Tyler C. starts dating Gigi shortly after.  On August 17, 2019, Hannah is announced as a DWTS contestant, and starts training shortly thereafter (first episode is aired on September 16).  Peter is announced as Bachelor in September, although it was widely known that he was a finalist for the gig by the time Hannah's season had concluded.  His season started filming on September 20, 2019.  And the date we saw on Monday was filmed on September September 24, 2019 (happy birthday Hannah B.!).
Whew.  A whirlwind to say the least.  Could Hannah B. have reached out to Peter before his season started if she actually had feelings?  Absolutely.  But I find it pretty defensible that she didn't.  Trying out one of her runner-ups is one thing, but going down the line is something else.  She also likely wanted to give Peter a shot at the gig, and if she had gotten involved it may have messed it up for him (notably, on Ashley I.'s podcast, Peter said he would not have been the bachelor if Hannah had reached out to him beforehand, which blows my mind).  I do think, however, that she should have tried harder to lock it up while she was on the date.  Peter did not need that extra confusion, and Hannah was not about to join his season.  She was in the middle of filming DWTS!
Given the fact that the season ending still remains open, I am leaving some space in my heart for Hannah B. and Peter to reunite.  I think it's possible the two will end up together, which is nuts, I know, but it's also bonkers that Peter is out there saying he wouldn't have done his season if he had known Hannah was into him!  Can you imagine being Peter's final 1 and hearing him say that?  So I'm holding out a candle, but we all know she does not actually join Peter's season because she goes on to win DWTS, which filmed basically the entire time the Bachelor filmed.
Let's move on to the women who are actually competing for Peter's heart, shall we?
I'm not going to go through every one, but I am going to include my top contenders thus far.
Kelley Flanagan
Gotta love a lady lawyer from Chicago!  She was a large part of the episode, cheating scandal aside (and I thought she handled the accusation with grace and humor).  I like her!  She seems to have a good self-awareness about all of it, and she and Peter have an undeniable connection so far.  I hope that "target" on her back goes away as more women get into the fray.  I would hate to see her embroiled in unnecessary drama, but so far so good for Kelley.
2. Hannah Ann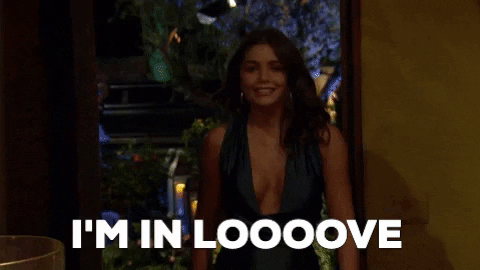 Hannah Ann is like a doll!  She's young, at 23, but has a lot of poise and grace about her.  She's clearly very confident, and she has definitely captured Peter's attention with that first impression rose.  I think she plays it up for the cameras a little too much, but I'm hoping she relaxes into all of this a bit and we get to know her more.  I think she's going to be around for awhile.
3. Madison
This date was so sweet!  Madison seems like an all-around nice person.  She held it together for that fairly intense first date (first date while being filmed, first alone time with Peter, and also meeting his family all in one is a lot).  The two seemed well-matched.  I didn't see SPARKS fly between them but they have a solid foundation so far.
Honestly, those are my top three and the rest I'm still trying to figure out.  I thought Tammy was a real hoot: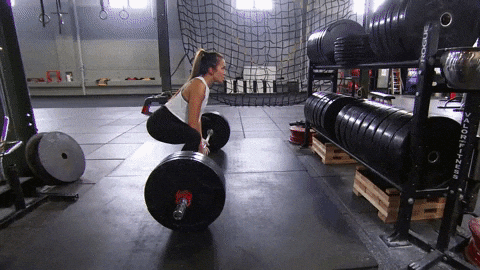 Victoria F. had a few meltdowns and great facial expressions: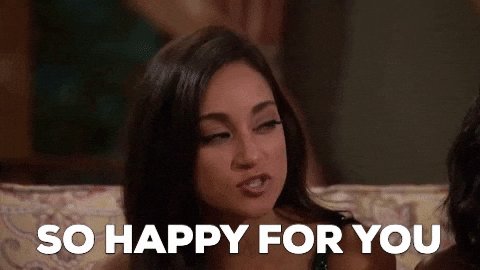 Victoria P. seems too pure for this world (as in The Bachelor world), and I VERY much appreciated the flashback to spinning teacups.
Lauren is just stunning, and crushed the jumpsuit look, so I'm excited to see more from her:
So I'm pumped for this season!  And I hope you are too!  Until next time…